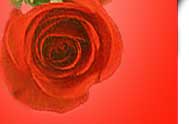 Testimonials
Thanks so much for delivering it in time. This the 2nd time I have used your services. I must say I am fully satisfied and impressed with your kind courtesy. Thank you again.

Jyothi, USA.
More >>
Thank you Deepali. I talked to my parents too and they confirmed that the flowers were beautiful and the cake was great.
Thank you for the prompt delivery and attention in detail.I will definitely
use your services in the future.
Judy Darby... Canada
More >>
ClickHubli.com : Khandamal Delivery Information
We deliver Fresh roses, gifts, flower Bouquets, Cakes, Sweets, Chocolates & more other Gifts on the Same Day

Send Valentine's day gifts, Roses for Valentine, Valentine's Day Flowers to Khandamal.

Delivery of Flowers, Cakes, Sweets & Chocolates, roses even on Sundays & other Holidays

Fresh flowers from best florist in Khandamal.

Customer service : call +91-092432-84333 (9:30 AM - 6:30 PM IST) +91-97411-97999 (6.30 AM to 9.30 AM)
We Guarantee your delivery.

Fresh Flowers.
Hand Delivered.

Fresh Baked Cakes.
Hand Delivered.

Fresh Chocolates.
Imported Chocolates.

Free Home Delivery to Khandamal.
Send flowers to Khandamal Khandamal.
Send Gifts and Flowers all over India. Send flowers to Hubli, Dharwad, Belgaum,Online India florist send gifts and flowers to India, Gift flowers and gifts to Mumbai, Ahmedabad, Bangalore, Chennai, Coimbatore, Delhi, Hyderabad, Mumbai, Mysore, Pune, Surat, Same day express delivery of flowers gifts. No extra charge. Gifts, Cakes, Chocolate Candy and Online Flower Delivery to Ahmednagar, Ahmedabad, Kolhapur,Solapur,Meerut,Sangli, Mumbai, Bombay, Nasik, Pune, Thane and other destinations in Karnataka, Maharashtra as well as all over India...
Hand bunch of 12
exotic long stemmed
red roses

Bright Yellow roses
with lovely
Fillers

Beautiful basket
25 pink roses

Price: $ 12.50

Rs:

509

.00

Price:$13.00
Rs: 534

Price: $ 17.50

Rs:

7

30

.00




Bunch of 15 red roses

Bunch of 15 mixed
Gerberas